Southwest Capital Bank, Sign and Image Factory & JohnnyBoards teamed up to get the word out about the 2020 Census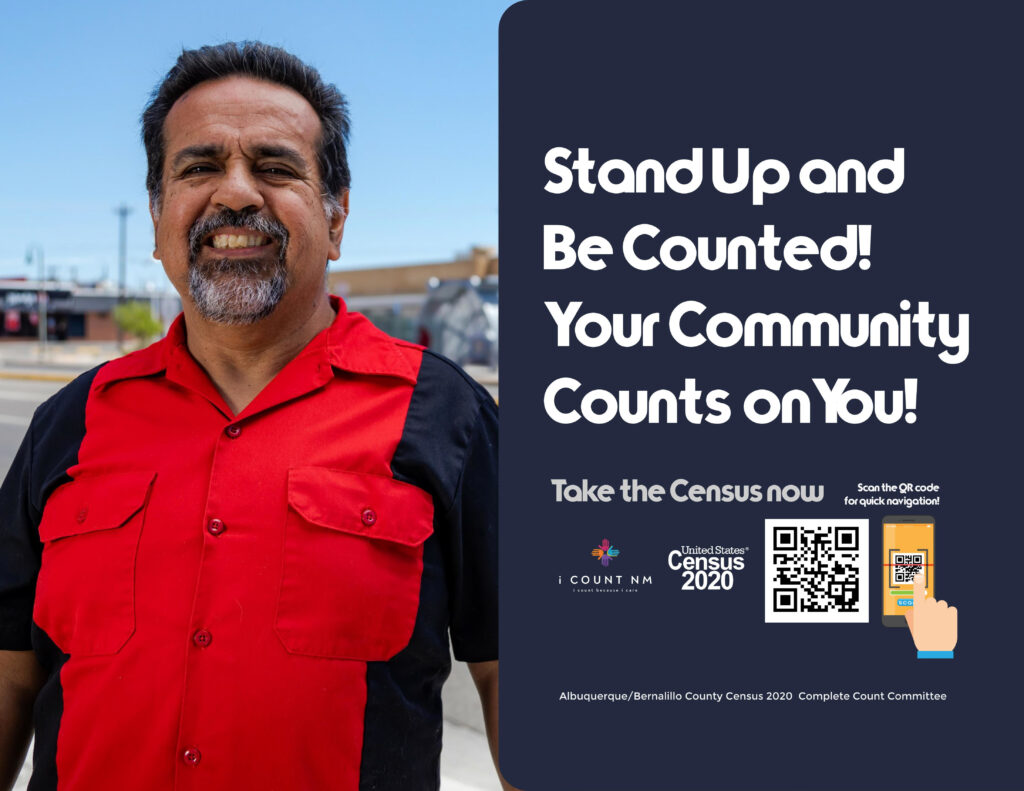 You might call it "banking on community power." What? The community spawned collaborative effort by Southwest Capital Bank and local small business owners, who are helping to make sure YOU count. That's right – it's 2020 Census time – and JohnnyBoards is keeping busy being innovative and creative in their approach to making sure New Mexicans get the message that everyone counts!
Sign and Image Factory, a locally owned small business with more than 20 years in the printing game, has teamed up with Southwest Capital Bank – a 130-year-old local powerhouse, to make sure your house is covered in the count.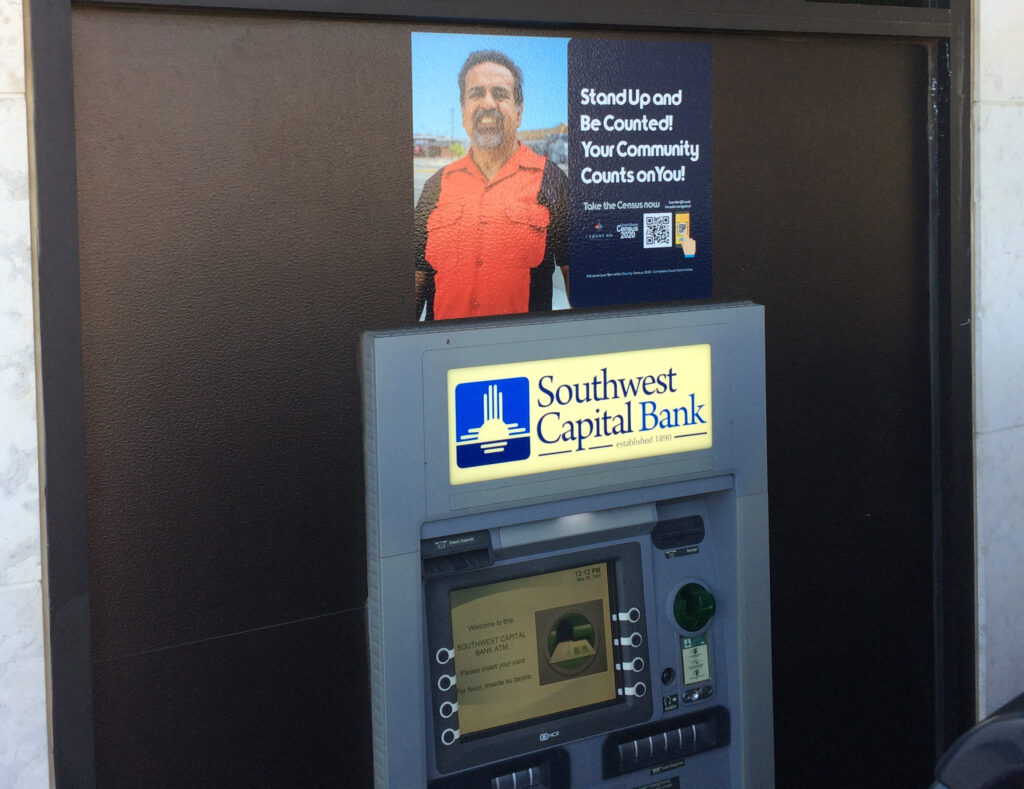 Now when you use a Southwest Capital Bank drive-up or ATM, you will be reminded to do your part to be counted. Because in New Mexico, it matters – the way decisions are being made for the future of New Mexico's children, at a federal level, relies very heavily on Census data. Census data is only collected once every 10 years! That's right – we are sitting in a very important time and moment for means of pushing New Mexico's momentum in a positive direction. Do your part Bernalillo County – and while doing so, show some thanks for Southwest Capital Bank and Sign and Image Factory, two local businesses focused on our county.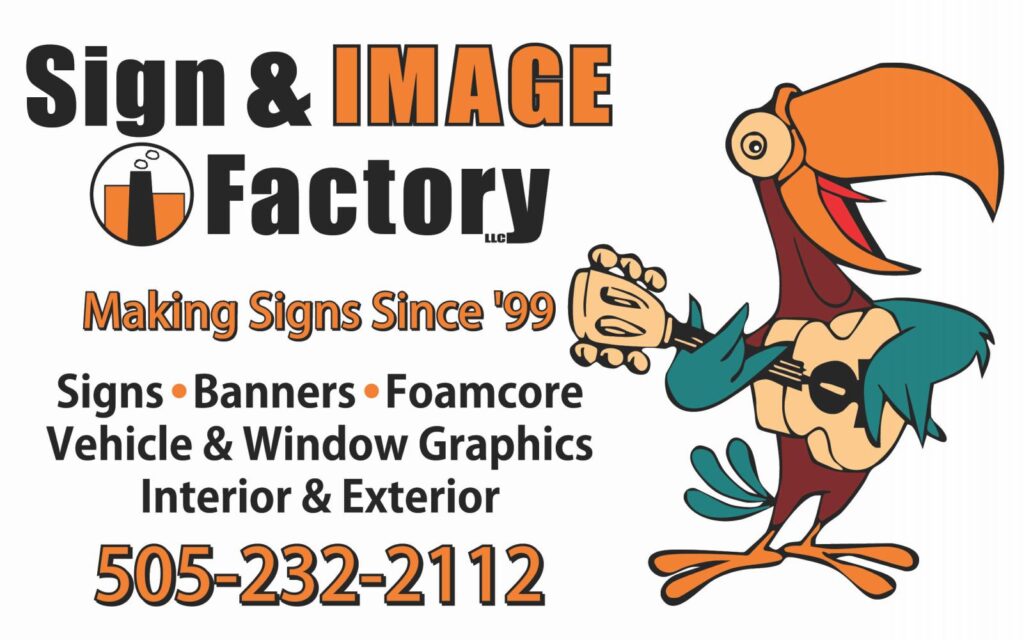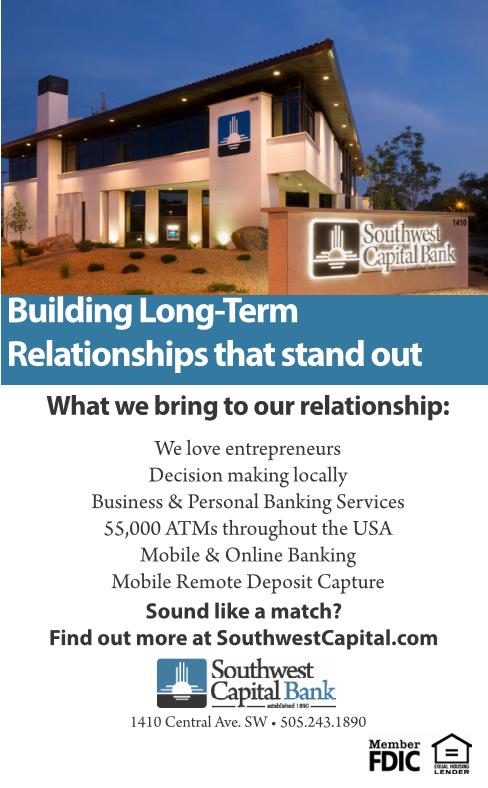 The next time you need a sign for your small business advertising efforts, give Sign and Image Factory a call. They are open Monday through Friday 9am-5pm, coincidentally banker's hours – so the same goes for Southwest Capital Bank; when you're setting up that banking business account, count on them. They are an easy bet to bank on, if you know what we mean and make sure to get counted for on the 2020 Census.