In it for the Long Haul – MT Trucking Going Strong After a Dozen Years in the Duke City
It takes a lot to operate a business in any field – it can be a gritty and trying thing to do. That grit and effort only increases when you're in the business of sand and gravel. MT Trucking has been delivering sand and gravel and hauling construction debris and green waste in the city of Albuquerque for 12 years now. They are no strangers to the trade – with clients like: Home Depot, Hill Top, AUI and PG enterprises in their portfolio, there really isn't a job too big for this experienced trucking company.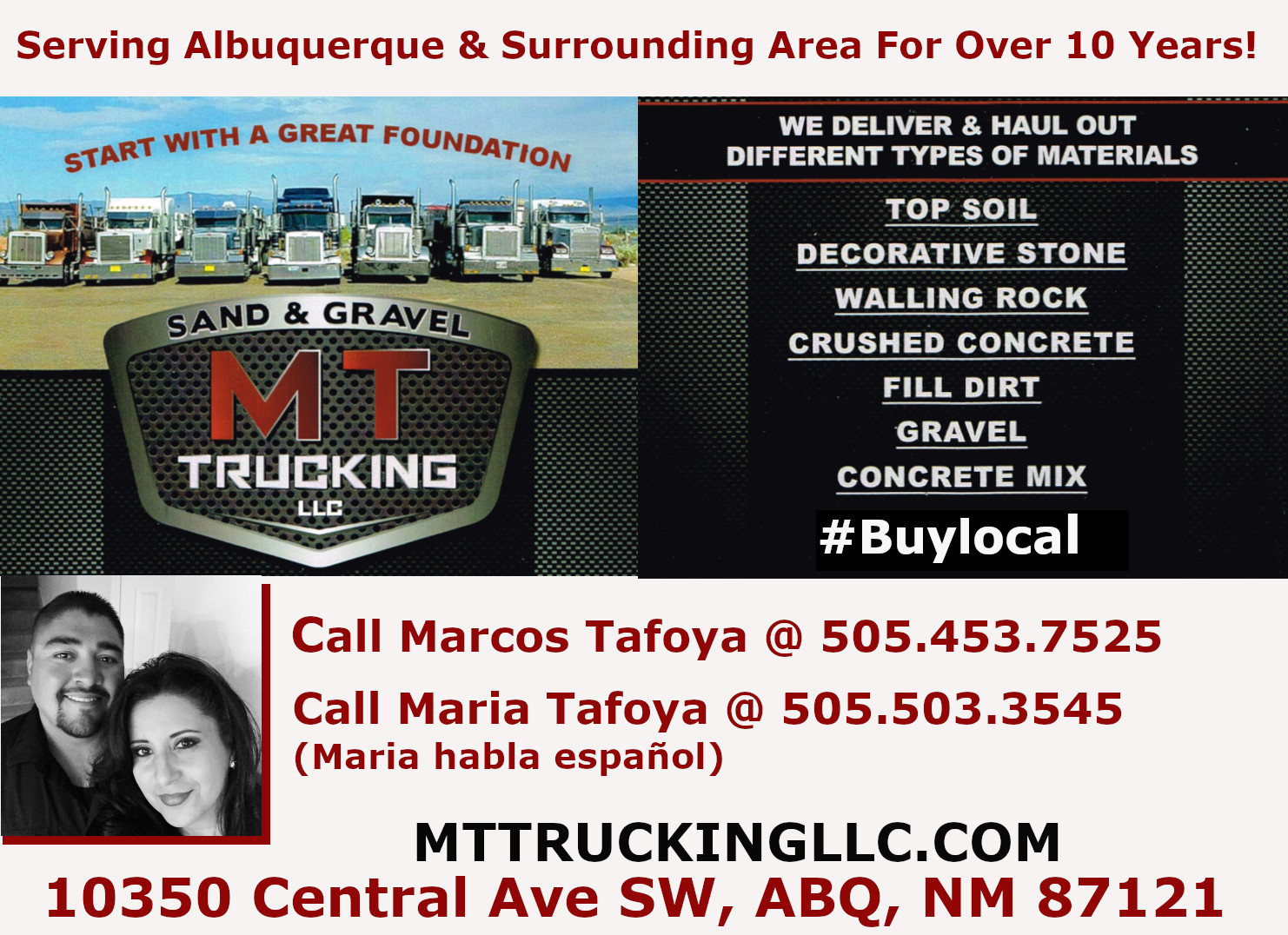 In fact, their staff says, "as long as it pays, there's no odd request," when it comes to doing what they do best. They're open Monday through Friday 7:30am to 5pm and Saturday 8am to noon. MT Trucking welcomes the business of any individual, fellow small business, or big development company.
Their management spoke in a positive manner about the Albuquerque business climate, in saying that "there's been room to grow" here in the Duke City. There's only more growth on the way it would seem, as we see our city expand and begin to burst a bit at the seams. A lot of metro area work starts at $75 a load and goes on up from there – so start doing business locally the next time you have a load to haul on your hands – call MT Trucking and see what they can do for you.
With a dozen years in business done well in Albuquerque, it is important that residents and fellow business owners continue to make a concentrated effort to #BuyLocal. JohnnyBoards is proud to serve a plethora of small businesses in the metro area of Albuquerque and around the state of New Mexico, in its efforts to catalyze and encourage a business environment that breeds possibility for everyone.