JohnnyBoards is committed to providing highly effective advertising and communications media for our customers.  We commit to meet our customer requirements and continuously improve our business to provide value to our customers so they profit from our relationship.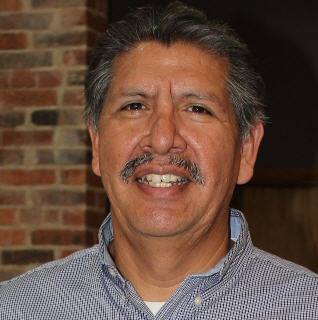 Ruben Garcia started his career in the government services sector as a graduate of DeVry. He held a Government Q Clearance to provide Computer hardware/software support to New Mexico federal facilities. New to the advertising business in 2000, he quickly realized that having a partner with out of home (OOH) experience was important to the growth of JohnnyBoards. His career in advertising and marketing for the past 20 years has been focused on continual learning. Business processes continue to evolve and learning new ideas have helped JohnnyBoards improve its business model, productivity, profitability and most importantly long term business relationships. This focus on processes and measurement has allowed Ruben to serve JohnnyBoards clients in an efficient and effective manner. He recently completed 360 hours in a full day class environment with hands-on, real-time coding, learning, and being part of web development team at Deep Dive coders, a programming school focused on agile, test-driven development.
Click here to see more of JohnnyBoards' credentials and certifications.

Corporate responsibility is as diverse as the terminology used to identify it. Some refer to it as corporate citizenship while others label it as corporate social responsibility (CSR). Initiatives can range from community volunteering to designing products that both meet market demands and help address problems by contributing educational and social programs.
JohnnyBoards embraces corporate responsibility and seeks to strengthen our relationship with communities and build sustainable strategies for addressing large societal issues where we do business.
To practice corporate responsibility successfully, JohnnyBoards makes a commitment to integrate it with our overall business strategy in a way that makes corporate responsibility part of our DNA.
JohnnyBoards, by its nature, integrate corporate social responsibility with its business goals and has at its disposal a more robust set of tools and products for serving customers, stakeholders, and communities.
JohnnyBoards serves our industry and community by::
• Serving on the board of the IBAA ( Indoor Billboard Advertising Association) 2008 – Present
• Serving as the leading IBAA affiliate for reaching the Hispanic market nationwide 2002- present
• Serving as President of C-TEC ( Corporate Technical Educational Council) 2013- present
• Serving as a member of TOPS ( Hispano Chamber of Commerce) 2012- present
• Serving as Commissioner for City of Albuquerque commission of Economic Indicators 2013- present Get the Albuquerque Progress Report here.
• Serve as a sponsor to Pride ABQ 2010- present
JohnnyBoards understands it is our responsibility as a media placement service to serve our community by providing discounts to non-profits.