Indoor Media Customized for Your Business
It should come as no surprise that people find their company's culture as important to their satisfaction as the actual job duties they perform.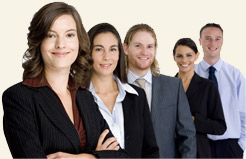 Display upcoming events, security procedures, human resource messages and much more. Internal awareness campaigns can be extremely effective in enhancing important or required messages when strategically place in high traffic areas where employees, clients, vendors, contractors and visitors frequent or gather in your facility.
Also Raise Awareness About:
Preventive Wellness Programs
Personal Finance
Theft Prevention
Supply Chain Management
Workplace Risk
Corporate Training Enhancement
ES&H
Special Announcements
Security Concerns
Customer Service
Employee Motivation/ Incentive
Mitigate company risk and exposure to legal concerns.
"JohnnyBoards allows employers and  government agencies to reinforce important workplace policies.  An employer can utilize the existence of the media in defending against lawsuits where the employee claims no knowledge of the employer's policies."
-Tim Salazar, attorney at law.
"In the beginning we were attaching health information to employee paychecks. We stopped attaching them to the paychecks when employees told us they were reading them on the JohnnyBoards in the bathrooms, which was GREAT!!! It was definitely more effective. Thanks JohnnyBoards."
–Kim Sanchez, Director of Administration, United Blood Services