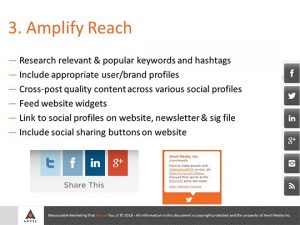 #CommunityDialogue: Why Social Media Matters – Some Thoughts & Best Practices
Times are changing. Every day it seems there is a new algorithm, a new social media strategy or platform, something new to read, do, or add to your arsenal when it comes to gaining visibility in the digital realm… It's crazy.
For small businesses, entrepreneurs, and consultants or entertainment personalities, staying ahead of the curve is key. Social media is the largest driver of attention on the planet. Learning to make your work behind the screen/scenes work for you and your business or image is a vital part of sustaining one's aim. Thanks to the hard work and community-minded focus of local advertising biz, JohnnyBoards, we are able to provide those of you out there who are hustling, with some important things to consider when diving into the digital world aka social media. This installment of #CommunityDialogue touches on why social media matters thanks to some great information shared with us by Anvil Media and JohnnyBoards.
It seems that gone are the days of the front page – unless that page is a web page. According to Anvil Marketing, there are 3.1 billion internet users around the world. Something equally impressive is that of those users 788 million are mobile-only internet users! We live in a world where one can have a computer in his or her pocket at all times. Meeting consumers where they're at is the name of the game.

Content marketing in the realm of digital advertising leads the way in the most widely used and purchased form of media. Social media posts, blog posts, video, and more – these elements and the purchasing of them by small and big businesses alike, has consumers aiming to identify with brands and services as part of a "lifestyle."
If we can see ourselves "in it," we buy it – content marketing invites the consumer to the "see yourself here," experience that is often necessary to seal a deal!

Where you find those folks with whom you aim to make a deal, well that's a different story altogether. Trends lay at the feet of followers – those who join, tweet, poke, and connect, can be found on many a platform. Demographics skew in terms of use. Some platforms are built for the more mature in life and others for the young in age and at heart.

Here's an example. If you ask Google, 35% of the Twitter user base is 18-29. According to Anvil, 73% of people who use Twitter also have an Instagram account, 90% of them have and use a Facebook account, 95% of them watch YouTube, and 54% use Snapchat.
What's that say to you? Well, it tells us something… and should prompt a question of your own… Do I, or does my business have a Twitter account? If the answer is no, you might wanna work on that.

A multi-platform approach to advertising can ensure that those aiming to find you, will – and those who didn't know about you might find you still. Building your brand once followers are identified, takes an organized approach, but can be achieved for often times much less money than what one might consider to be "traditional" modes of advertising ( Newspaper print ads, static billboards, business networking memberships).

The leap into the realm of social media can be intimidating for some. It came on quick and changes even quicker; if you don't have a handle on what a "handle" is – if a hashtag used to be a pound sign to you, and or if you just can't seem to figure out what to Tweet about, you might want to hire some help.

From a full-blown branding firm to a solo consultant, there are a number of resourceful people and helpful resources in any community waiting to help you bring brand awareness to the world wide web for you and yours.
Consistency is key. So if you're doing it yourself or hiring help, Anvil has 6 strategies they think you should key in on.
Build a compelling profile – a good bio/product description, nice/fitting/professional/profession appropriate headshot, or logo, and consistency with your profile names across platforms are all key.

Create content consistently – stay on schedule, don't be negative or have bursts of negativity on your feed, share other people's and trending content, and present high-quality content of your own.

Amplify your reach – use well researched and utilized hashtags, include effective keywords, embed links to social profiles, and cross-post quality content across profiles and platforms.

Expand your network – identify and follow relevant influencers, engage influencers and consumers with questions, and monitor industry news.

Be generous – thank you, followers, shout out your partners, share customer/influencer/consumer content, and respond to questions promptly.

Expedite the growth curve – invest in paid options to maximize reach, leverage sponsored and targeted posts/content, include incentives and contests, use polls and surveys, and amplify popular posts.
That's a lot – and it's only six things. So we think – if you start there, you're off to a good start. Keep at it. Social media isn't figured out overnight, but it can have an impact that quickly. Take it easy and always think twice before pressing post – the rest is all trial and error – hopefully more trial than error.