If safety and security are prime concerns at your Campus? Consider turning your current tv or displays into campus safety signage with audio and video content.  Click here to order Campus Safety Signage
It should come as no surprise that University administrators find their campus safety reputation drives enrollment. No safety plan is complete without indoor awareness signage.
The great thing about this media is that it's an effective and affordable way to get in front of your target audience for an average of two and a half minutes. The Unfair Advantage we offer is "No other media can be placed where it is truly unavoidable".  In most cases, people will see your message over and over throughout their visit to your campus. Because we are in washrooms, you can target by gender. Internal awareness campaigns can be extremely effective in enhancing important or required messages when strategically place in high traffic areas where Students, employees, clients, vendors, contractors and visitors frequent or gather on your campus. This is a Proactive approach to campus awareness for rape, auto theft, and other safety issues that hamper campus reputation as unsafe and affect student enrollment. 
Option 1:   Use your current unit and add in your own content and retain full control of your content and license. 
Option 2 : Buy the digital display player and get the software licensing, cloud space free.   Simply share half the space  (4minute loop) with us
option 3: buy the turnkey unit and install the digital boards in the bathrooms 
 Clients with Campus and workplace Indoor Signage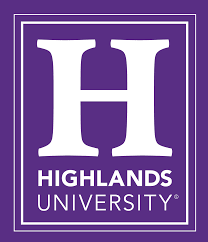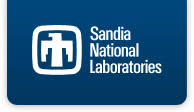 Click here to order Campus Safety Signage

Justice Department Awards $18 Million to Address Sexual Violence on Campuses.
The Justice Department's Office on Violence Against Women (OVW) today announced 57 grants totaling over $18 million to help campuses respond to the crimes of sexual assault, domestic violence, dating violence and stalking.
OVW's Grants to Reduce Sexual Assault, Domestic Violence, Dating Violence, and Stalking on Campus Program support institutions of higher education in implementing comprehensive, coordinated responses to violent crimes on campus through partnerships with victim services providers and justice agencies. The recipients of these grants will work collaboratively with local law enforcement and prosecutors, campus athletic programs, Greek life organizations, and off-campus victim services, as each plays a critical role in making campuses safer and more just. The awards will make possible a range of services, including specialized training for campus law enforcement, healthcare providers, university personnel and others who are often first responders.
Recipients of awards under OVW's Campus Grant Program are:
South Arkansas Community College (Arkansas);
California State University Bakersfield (California);
Humboldt State University Sponsored Programs Foundation (California);
Regents of the University of California, Santa Barbara (California);
Shasta-Tehama-Trinity Joint Community College District (California);
Southwestern Community College District (California);
Albertus Magnus College (Connecticut);
Asnuntuck Community College (Connecticut);
Fairfield University (Connecticut);
District Board of Trustees of Pensacola State College (Florida);
Florida State University (Florida);
Miami Dade College (Florida);
Spelman College (Georgia);
Dominican University (Illinois);
Northeastern Illinois University (Illinois);
Northern Illinois University (Illinois);
Trustees of Indiana University (Indiana);
Indian Hills Community College (Iowa);
Northern Kentucky University (Kentucky);
St. Joseph's College (Maine);
University of Maine at Augusta (Maine);
Anne Arundel Community College (Maryland);
Harford Community College (Maryland);
University of Maryland Eastern Shore (Maryland);
Bentley University (Massachusetts);
Kalamazoo College (Michigan);
Mississippi Valley State University (Mississippi);
Avila University (Missouri);
Community College District of Jefferson County (Missouri);
Salish Kootenai College (Montana);
College of Saint Mary (Nebraska);
Board of Regents, University of Nevada, Reno (Nevada);
Caldwell University, Incorporated (New Jersey);
Centenary University (New Jersey);
Passaic County Community College (New Jersey);
William Paterson University (New Jersey);
University of New Mexico (New Mexico);
Medaille College (New York);
Molloy College (New York);
Paul Smith's College of Arts & Sciences (New York);
St. Bonaventure University (New York);
St. John's University, New York (New York);
Trocaire College (New York);
Lourdes University (Ohio);
Miami University (Ohio);
Tiffin University (Ohio);
University of Akron (Ohio);
Lewis & Clark College (Oregon);
Arcadia University (Pennsylvania);
Juniata College (Pennsylvania);
Wilson College (Pennsylvania);
Augustana College (South Dakota);
Dakota Wesleyan University (South Dakota);
University of Texas at El Paso (Texas);
University of Lynchburg (Virginia);
Bellevue College (Washington); and
Edmonds Community College (Washington).
"It is vital to keep our students safe on campuses by supporting programs that take a coordinated community approach to education and prevention of sexual assault on our college and university campuses," said OVW Acting Director Katharine Sullivan.  "OVW is proud of our innovative approach to the development of the campus grant programs.  We welcome our new grantees and congratulations to our continuing grantees."

Our mission: Working together with college and university communities to create safer campuses. When institutions of higher education seek guidance on campus safety regulation, they turn to Clery Center.
We are a national nonprofit dedicated to helping college and university officials meet the standards of the Jeanne Clery Act. By equipping professionals with the training and resources they need to understand compliance requirements, we strive to make campus safety a universal reality.
Additional Resources: Click here to order Campus Safety Signage

We have compiled the most recent and relevant reports and documents released by the Bureau and Justice Statics and the White House Taskforce to Protect Students from Sexual Assault related to current research, evaluation, and assessment of campus response and prevention of sexual assault, dating and domestic violence, and stalking including information on climate surveys.
Click here to order Campus Safety Signage