"Be Above The Influence" and Other Social Health and Education Marketing Campaigns
Social Marketing, Health & Wellness and Public Safety Campaigns for private; nonprofit; faith-based; local government; state government; federal government; Native Communities; higher learning institution. Our tailored to your community programs will:
During these COVID-19 challenging times and with schools and businesses not fully opening, we have the perfect cost-effective prevention solution to reach youth, adults, and your entire community.

Seamlessly tie in all your current health and wellness and public safety programs for a larger positive and lasting outcomes.
We utilize posters and poster size frames to include all social marketing and public safety campaign messages with your Organization's brand on each frame.
Easily and effectively engage your entire community.
Engage, involve, and provide leadership opportunities and training for all your youth involved in the program. Includes an online campaign database for tracking and evaluation. Agile project management methodology for positive team building.
Utilize the most culturally appropriate, cutting edge, and evidence-based programs. (SAMHSA approved principles.)
Includes an external evaluator who is also a Sr. Certified Prevention Consultant(required for continual grant funding).
Includes a campaign that is scalable and can be implemented at a very reasonable cost of financial and human resources.
We provide technical assistance and guidance from beginning to end.
Geofencing sample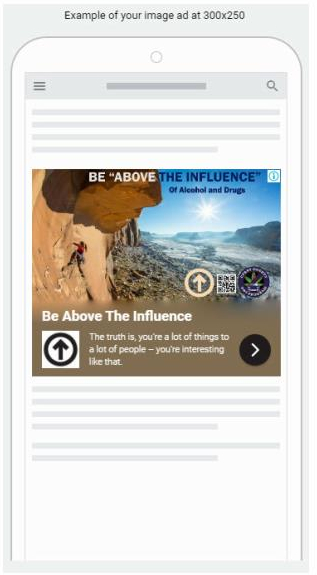 WHAT IT IS: Geomarketing is a form of marketing that uses Mobile phone and IP location data to target advertising and promotions to reach consumers with appropriate messaging in particular localities. To get the message out, we must reach as many people as possible as quickly as possible. Since most individuals have access to and are spending more time on mobile devices, we feel mobile Public Service Campaigns such as "Be Above The Influence" Social Health and education campaigns, is the quickest way to reach preferred individuals with messaging. A 2019 State of the market: Industry trends report from a popular mobile advertising software shows that "more than 225 million American consumers, and 94% of all Millennials, now own a smartphone. Time spent with mobile is on the rise; it now accounts for 71% of consumers' total digital time."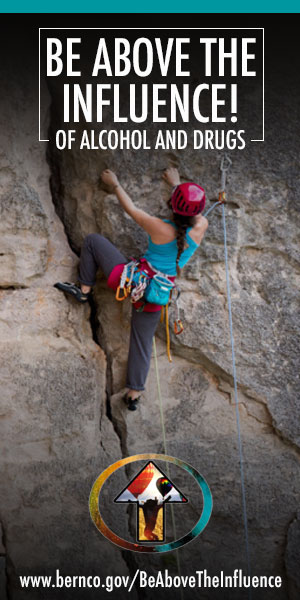 WHY IT'S GOOD: By digitally geofencing zip codes of the people we are trying to reach, we can place PSA campaigns containing images and videos on mobile devices within those zip codes. PSA campaigns are placed directly on social media accounts and mainstream websites and apps. This works because 90% of mobile devices report their user's locations as people use apps and websites. As a mobile website or mobile app is loaded on these devices, the device location is reported to the ad exchange in microseconds, allowing us to deliver our message to this preferred individual.
If you need to get a message out to a preferred individual in a specific location, we can do it. Be Above the Influence Social Health and education campaigns can be placed on the top social networks of Facebook and Instagram as well as 94% of major websites and apps (over 100,000 apps). This includes news websites, news apps, popular magazine websites, blogs, smartphone games, and more. Facebook has the largest reach of any digital network with over 2.2 Billion users across the globe using the service. On average Facebook users spend over one hour per day and visit the Facebook app or the site 13.8 times during the day, for two minutes and 22 seconds each time. Instagram is owned by Facebook so "Be Above the Influence" Social Health and education campaigns on the Facebook network can also be delivered via Instagram. Instagram works well as a platform to target younger audiences since 64% of 20 to 30 year-olds use Instagram. 38% of users check Instagram feeds multiple times per day.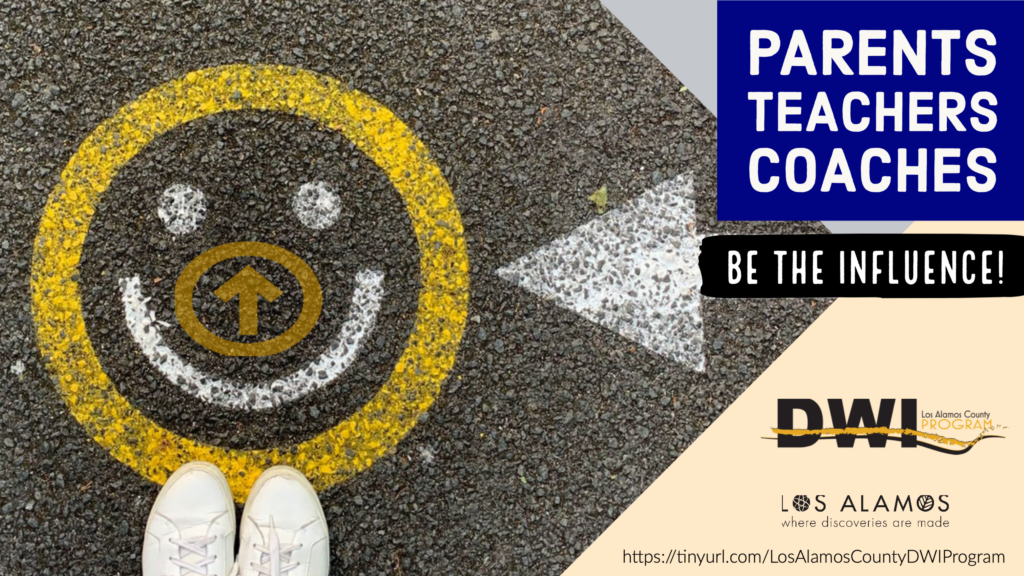 In collaboration with Prevention Works Consulting LLC, we can create programs that enhance and strengthen all your health, wellness, public safety, and prevention programs using SAMHSA – Evidence-Based Practices.
Fill out our short form and get a free consultation and bonus media space!

JohnnyBoards Prevention
& Indoor Awareness Media
Ruben Garcia
Ruben@JohnnyBoards.com
505.363.4106