Thirty Years and Counting – Construction Seminars Continues to Deliver in Albuquerque 
Construction Seminars has been in the business for over thirty years. They provide test preparation and continuing education for New Mexico contractors; so in essence, you can say they're in the business of building business. They also provide education on bonding services and provide assistance in starting corporations and LLCs for those interested. Their clients are folks who are doing business around the country and see promise in the Land of Enchantment when it comes to expansion.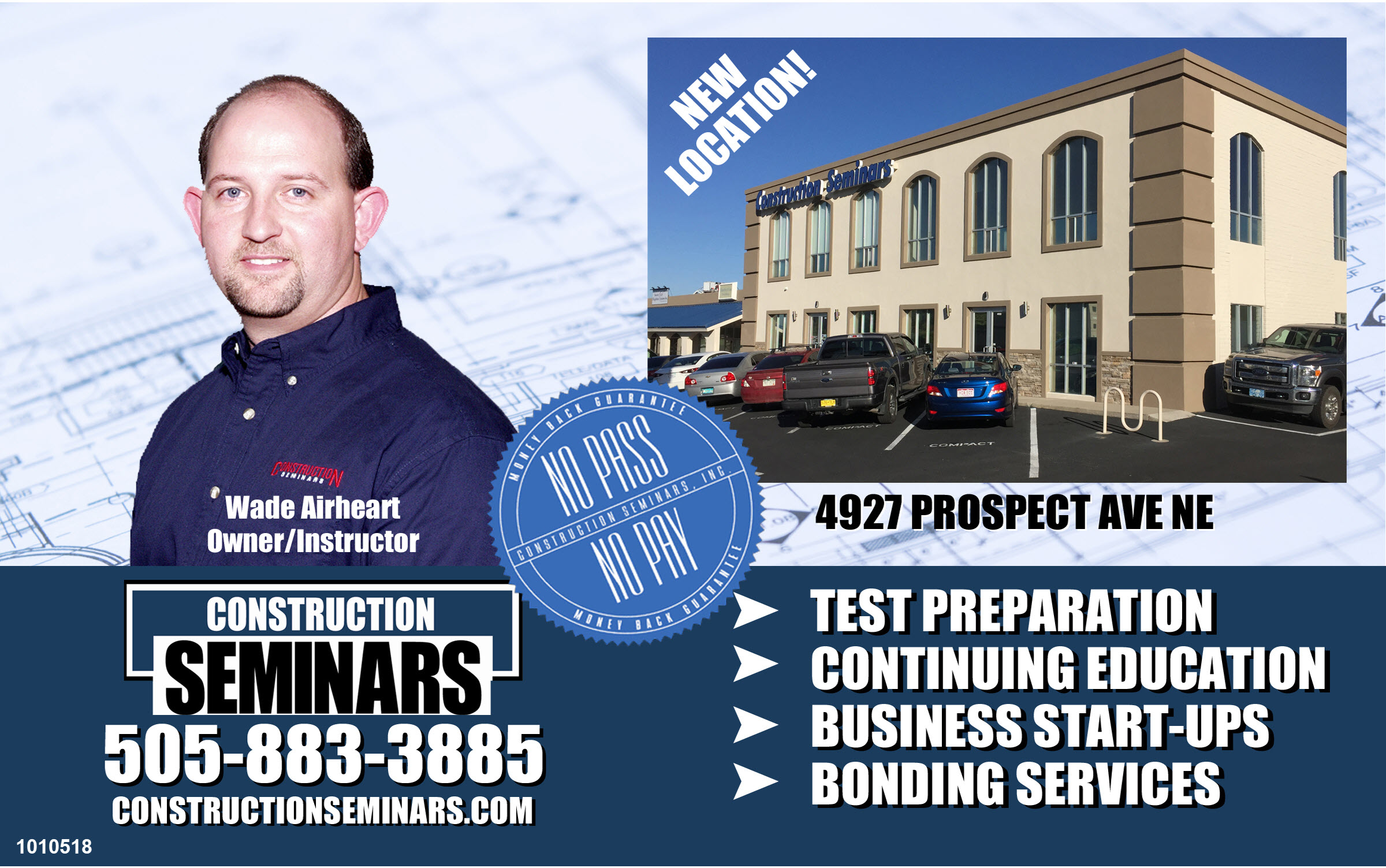 If your dream is to expand your footprint into the Duke City and begin soaking up some sun and good business, look no further than Construction Seminars. Learn all that they have to share when it comes to the right things to know when helping your business to grow. They are open Monday through Friday from 8:30-5:30 – to take your inquiries and answer any questions you might have about the services they provide.
The educational services they provide range in price – starting as low as $95 dollars and going on up from there. Books and other materials may end up costing you a few extra bucks, but who can put a price tag on success? Want to know what it takes to break into the Albuquerque business world? This is a great place to start getting educated on the nuts and bolts of building a strong foundation for your business.
Construction Seminars has been a long time JohnnyBoards client, one who realizes the power in advertising to the market intended for their message. It's time to step up and start fulfilling your dreams; Construction Seminars is just one phone call or visit away from assisting you with that reality. Take advantage of world-class knowledge and know-how, today!