Taking things to 11 – When 10 Just Ain't Enough   
Do you have a business that is aiming to improve your presence in the ever growing realm of digital media? Do you need branding help – someone to help with your digital marketing, a flashy new functional website, or graphic design in terms of things big or small? Well, 11online does it all. They've been doing their thing for over 4 years in Albuquerque, for businesses far and wide. We got some time with these busy media makers to talk about what it takes to take on jobs in the world of dot com – they had some great things to say, about who they are, what they do, and what they can do for you.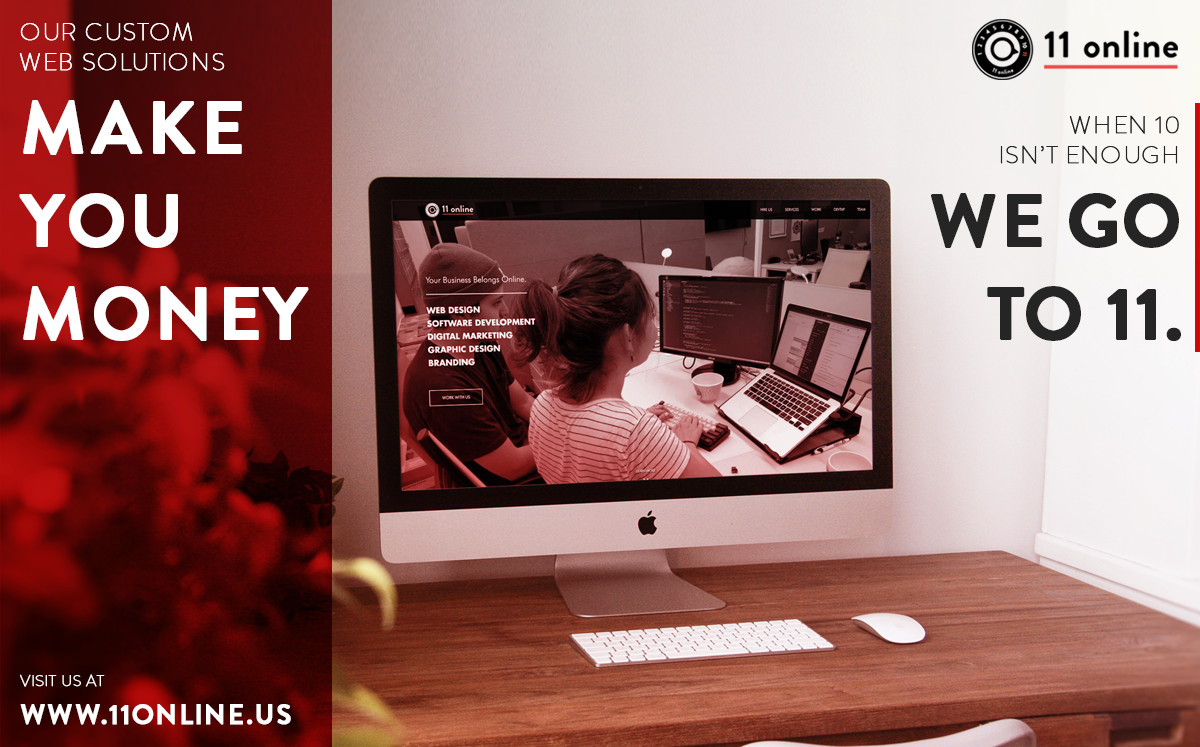 From being what they would call an "agency advisor," to handling all things tech support, and embedding their team within yours, this versatile business that operates with hours that fit your needs is definitely a team that you want on your team! With jobs that have been in the 250k range, too small and get it done for a thousand dollar kind of projects – 11online sees the opportunity in doing businesses with any business that needs or wants to utilize their services to improve their digital presence and enlarge their footprint.  
11online is located in downtown Albuquerque – and an area they particularly enjoy catering to and housing their business in, because of the walkability to local bars, restaurants and coffee shops – makes sense, since food and beverage businesses are some of these guys most interested clients. Some of their clients to date include: Holistic Management International, Triberr, CheckUp & Choices, Rainbow Ryders, and of course JohnnyBoards.  

11online has worked with JohnnyBoards for years, having first met at a Deep Dive Coding boot camp, the two businesses synced up and have been helping each other do good business in the Duke City ever since. Want some help from a versatile and skilled local outfit? Look no further than this team – when 10 just isn't enough, they take it to 11.  

Reach out and expand your reach. Bring in an expert to get the job done that you thought you had time for, and continually remind yourself that simply is not the case. Let 11online take the day to day business building off your plate so that you can focus on the real work, satisfying and delivering your product, experience, or brand to the public/consumer.