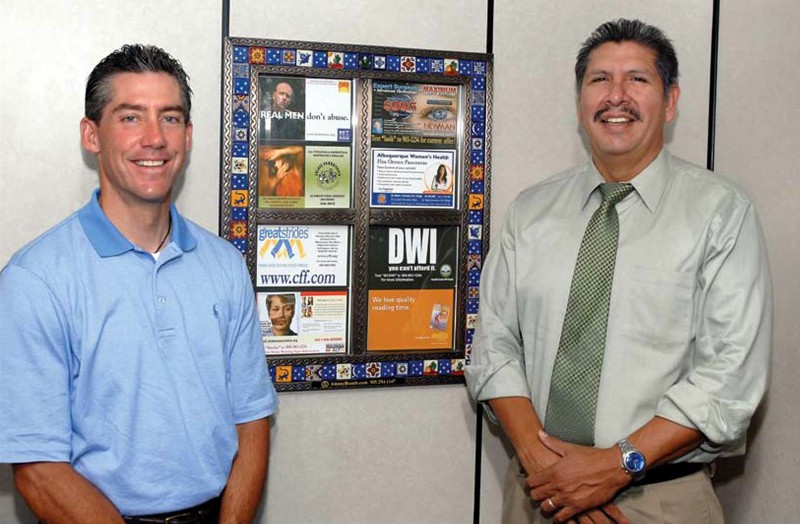 The Team: Owners : Randy Corcoran (left)   Ruben Garcia (right)
The team helped to form JohnnyBoards LLC Indoor Advertising  to provide a unique form of cost-effective advertising for small, medium or large businesses to capture their target audience. Placed in health club locker rooms, washrooms of restaurants, hotels, cultural centers, concert venues and many other locations. JohnnyBoards is the only advertising medium that can guarantee a truly captive audience, target very specific audiences and create extremely long lasting impressions at a very low cost per impression.
More about JohnnyBoards: JohnnyBoards places indoor advertising and bathroom advertising in restrooms, elevators, water fountains, and mail box areas in locations such as golf courses, restaurants, health clubs, apartments, community centers, hotels, concert venues all over New Mexico including Albuquerque, Santa Fe , Las Lunas, Belen, Las Vegas, Los Alamos, Rio Rancho as part of its out of home network for small business and public service awareness . Your audience is truly captive from 30 seconds to as much as 4 minutes.